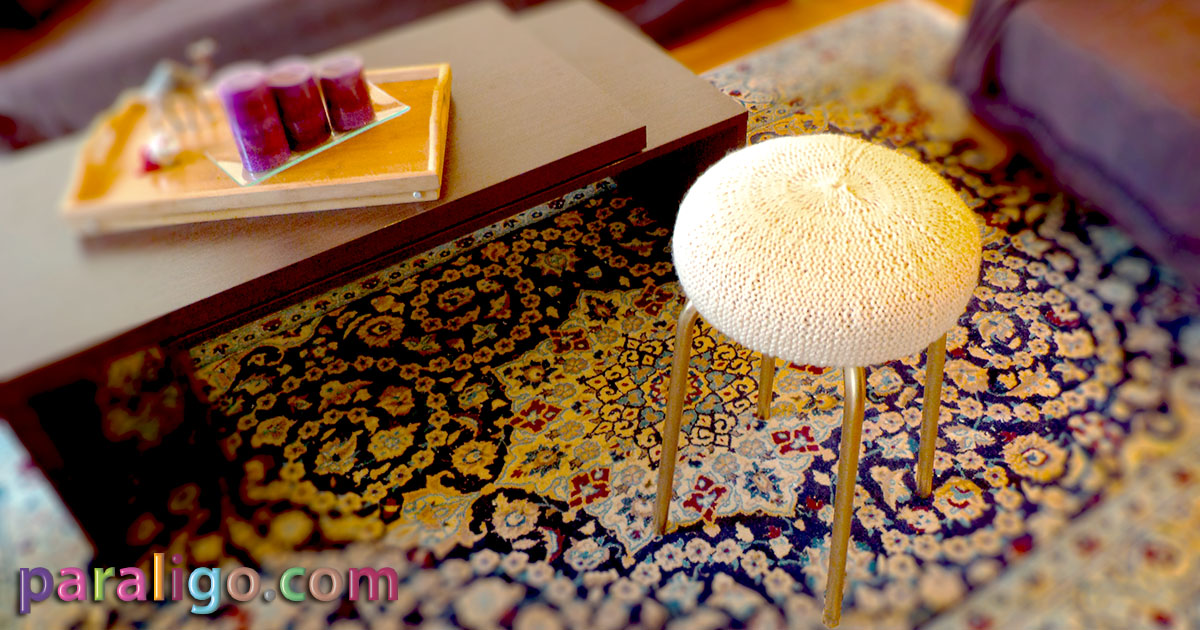 Knitted furniture and decoration elements, a Home deco trend that emerged through the financial crisis and acording to the dictates of Nordic style, that seems to love knitting very much, are definetely  here to stay as they keep being hot for more than two years and that's why todays Diy is a Knitted  stool cover.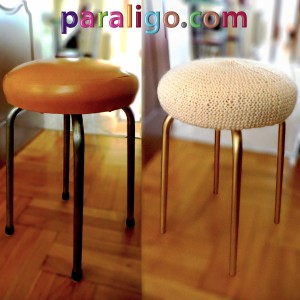 A stool that I discovered in our warouse, which dates around the time Parthenon was built, was the reason for me to look into the issue more creatively and after much knitting and ripping I ended with this easy knitted stool cover!
So if you have the basic knitting skills and a little patience, get some thick knitting yarn and a matching pair of needles (I used two skeins of medium Aran type yarn 100g, with a length of 133m and round needles number 5) and start knitting using the short row method.

Keep in mind that the texture will grow vertically, which means that if the cover stool was a flat circle the first row of the knitwork would be its radius.
To calculate the correct size of your knitwork  in relation with the yarn you chose measure the radius of your stool (from the center of the top of stool to the point at the bottom where you will close the cover) and cast the corresponding stitches.
Whatever the total number of stitches you will cast, note that the first twelve and last twelve stitches must reduce by 4 stitches a row, every six rows. So, make sure to only change the number of stitches in the center of the first row.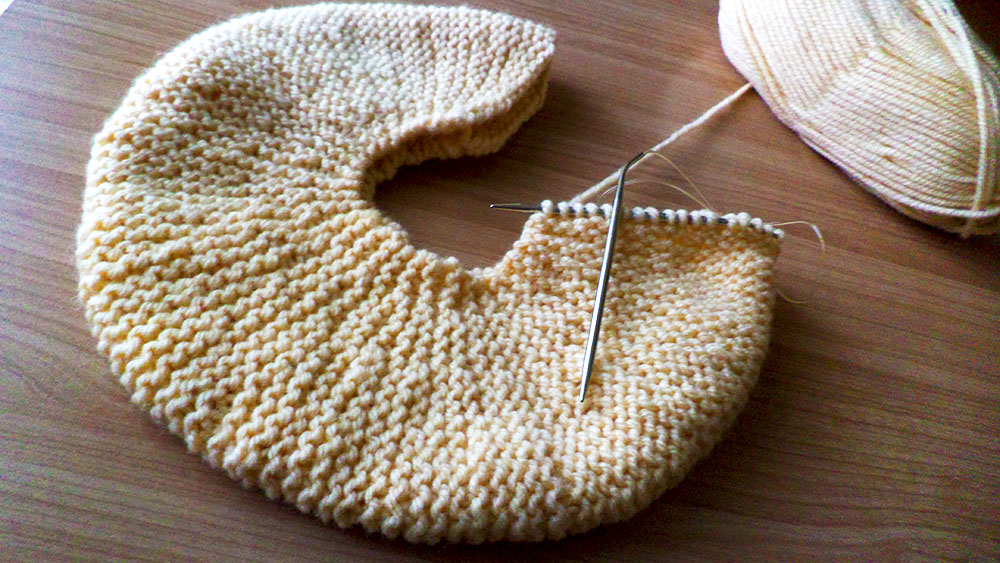 Knit until the two ends of your knitwork almost meet around your stool but make sure to  leave a small gap, so that the stool cover can stretch beautifully when completed. Cut the yarn without removing the knitwork from the needle and leave an excess large piece of yarn that will allow you to make grafts.
Fold your knitwork in half (knitting direction) with the good side (the one without knots) out. Shirr one of the half circled sides of the knitwork with the disappearing loop cast on method, and gather it tight so that It won't form a hole.
This will be the center of the top of your stool cover. Graft the two shorter sides of your knitwork (the one with the needle and the one with the cast on) using the kitcheners stitch  until your reach their centers. Place the cover on the stool and continue grafting to the bottom.
Finally, if all the above "sound Greek to you" despite my best efforts to explain my Knitting pattern, stay tuned to paraligo because in the next DIY post, you will see a much enlightening video where I will use the same pattern to  make a  beautiful knitted pouf!