Every time when the holiday season starts, my mind nostalgically travels back in Greece of the previous decades, when holidays were an opportunity for people to meet and houses smelled of savoury cheese pie and Pomegranate liqueur.
Wonderful, homemade, handmade liqueur, served strictly accompanied by chocolates or fudge and always preceding any other dish of the feast.
This old fashioned but still cherished beverage is the subject of Moms new video tutorial in which you will find out how you can make your own homemade, Pomegranate liqueur in a flash.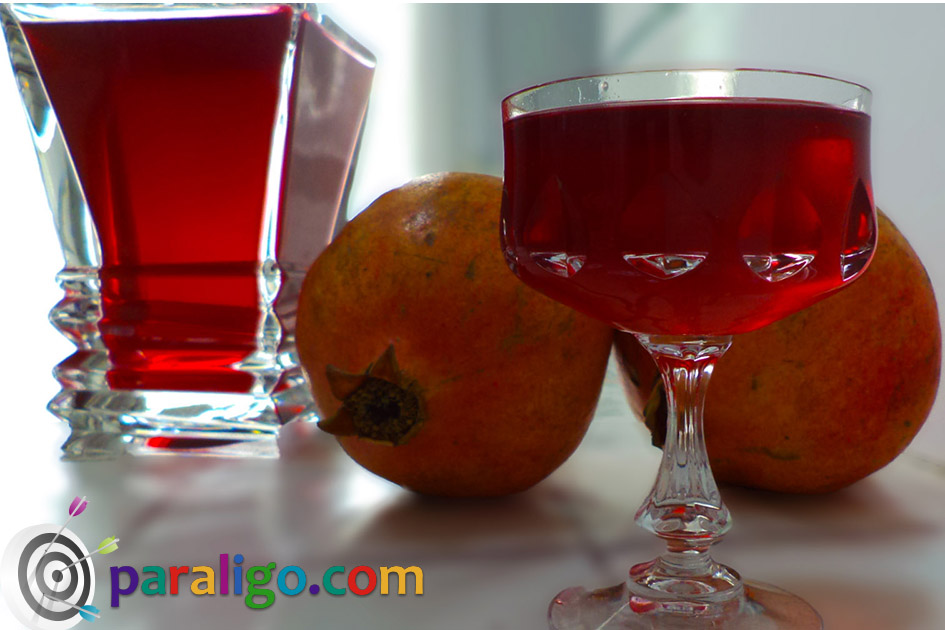 Just 4 ingredients, 30 minutes of your time, and 24 hours to infuse and you'll have yourself, delicious, refreshing, amazingly tasty Pomegranate liqueur that will thrill you and everyone you will have a sip.
Ingredients
2Kgr Pomegranates (5 cups of seeds)

800gr Sugar (4 cups)

700 ml Grappa (4 cups)

2 Cinnamon sticks
Utensils
Rondeau Pan

Mixing spoon

Ladle

Funnel

Coffee filters

Strainer

Decanter

Bottles for storage (

aprx

.2Lts)
So get the ingredients, watch the video and enjoy wonderful, homemade, Pomegranate liqueur!