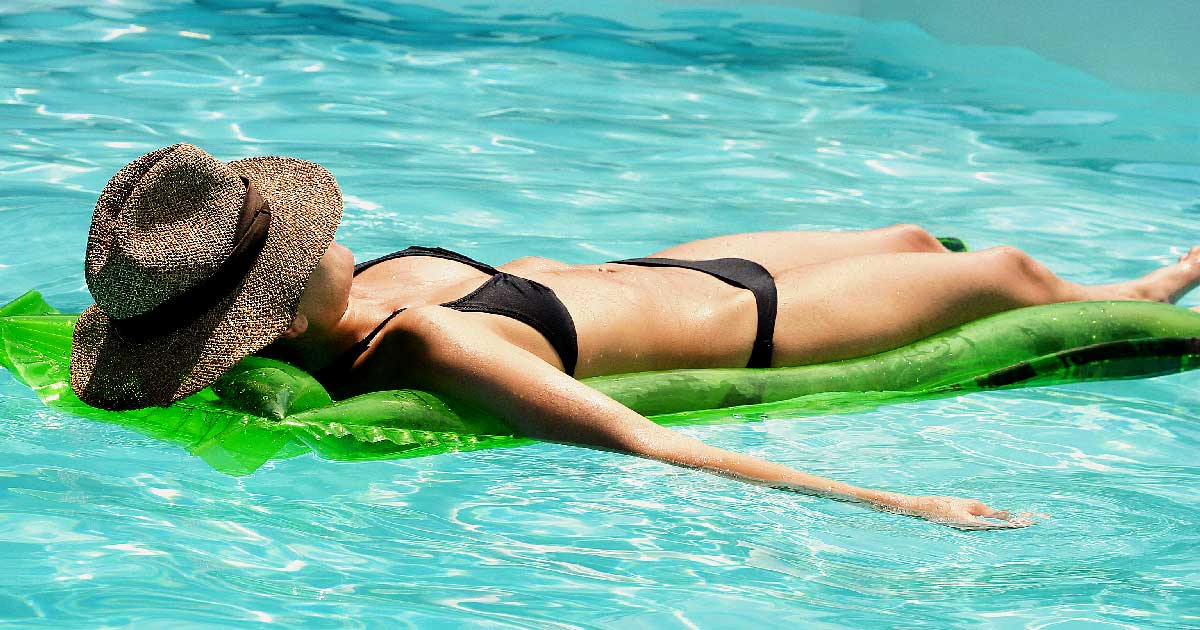 We all have our personal How to treat sunburn protocol configured over the years, based on our grandmothers natural remedies our pharmacist's suggestions or something we ve' read or heard and turned out to be effective.
Recently I discovered some great sunburn relief tips as well as don'ts, that would never cross my mind which I intergraded to my personal How to treat sunburn manual and I will share with you in this sunburn survival guide.
Sunburn is the result of over exposure to the ultraviolet rays of the sun. The symptoms of sunburn, redness, swelling, itching and temperature increase are indications of the inflammatory phase , the first part of our body's procedure to heal damaged skin.
The best piece of advice on How to treat sunburn is to prevent it and to do so it's important to apply sunscreen, wear a hat, cover your skin, drink plenty of water and juices and avoid exposure between 10 a.m. and 4 p.m..
But in the unfortunate event of disregarding the above mentioned guidelines, or falling asleep at the beach and wake up having a back that looks more like the back of a roasted chicken, here is How to treat sunburn.
Milk:
take a milk bath in a tub filled with lukewarm water mixed with six cups of milk. Full fat milk contains lactic acid and fat protein, which have anti-inflammatory properties.
Yogurt:
Greek yogurt contains probiotics and enzymes that can work miracles for your sunburned skin. Apply cool (only live cultured plain) yogurt on the burn, leave as much as possible and rinse off with cool water. Repeat as often as needed.
Moisturizer:
apply cooled aloe vera gel, one that does not contain synthetic dyes or fragrance. Don't apply heavy layers because you will only trap heat in your skin. A lightweight  medical indicated cream  is also an option.
Pain killer:
Taking a painkiller will reduce pain and discomfort but will also promote the inflammatory process of the skin.
Ice:
Wrap some icecubes with a piece of gauge and apply them on the sunburnt area to ease itching. The local blood temperature drop reduces the formation of blood cells and causes the body to produce less histamine proteins which cause the itching sensation.
Green tea:
Drink plenty of green Tea which contains polyphenols that have strong antioxidant and anti-inflammatory properties and also sun protective and sun-aging preventing effects.
Vitamin C:
Take a vitamin C supplement to reduce the severity of your sunburn. Vitamin C contains ascorbic acid which assists collagen synthesis and helps the cells to survive UV ray exposure. Vitamin C intake is also recommended as sunscreen enhancement.
Cover up:
Sunburnt skin should not be exposed to the sun for 2-4 weeks to allow full recovery and avoid pigmentation. Protect the burned areas with clothes and  sunscreen.
Visit a doctor:
In case of severe sunburn (blisters, high fever, extreme pain, skin infection, Headache or confusion, Lightheadedness or vision changes, no signs of improvement within the next days) do not hesitate to see a doctor.
DISCLAIMER: THIS WEBSITE DOES NOT PROVIDE MEDICAL ADVICE
The information, including but not limited to, text, graphics, images and other material contained on this website are for informational purposes only.
Allways seek the advice of your physician or other qualified health care provider with any questions you may have regarding a medical condition or treatment and before undertaking a new health care regimen, and never disregard professional medical advice or delay in seeking it because of something you have read on this website.
paraligo.com does not recommend or endorse any specific, products, procedures, opinions or other information that may be mentioned on this website. Reliance on any information appearing on this website is solely at your own risk.