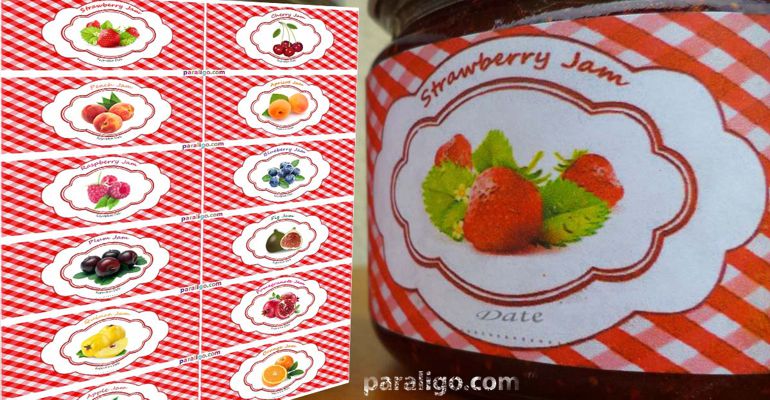 Homemade jams are, healthy, nutricious  and easy to make and Summer is the best time of the year to prepare and store them. For this purpose I created some Printable Jam labels for you, for 12 different  flavours, including Strawberry jam labels, Cherry jam labels, Appricot jam labels, Orange jam labels, Pomegranate jam labels and many more.
Download the pdf file and print these beautifull Jam labels on self adhesive paper, or on plain printing paper and stick them on your jam jars with some craft glue. To download the Jam labels click here.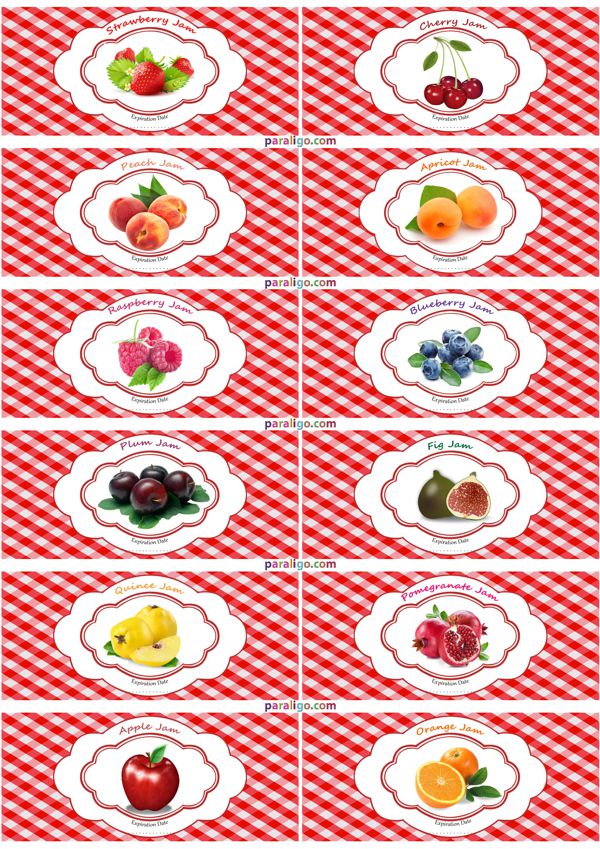 It's best to attach your Jam labels after filling your jars, so that you will be able to properly sterilize them and an excelent way to do so is to put your jars in the oven for 10 minutes, at 140c/275F. You can also sterilize your ladle by dipping it into the boiling jam for a few minutes. Remember to fill your jars, put their lids on and tighten them up while the jam is very hot.
Homemade jams should be consumed within a year of making, so fill in the dotted lines on your labels with the corresponding expiration dates  and store your jam jars in a cool, dry place. Once opened your jams should be preserved in the fridge and be consumed within a month.
And since we got "Operation Jam"  all covered except for the most important think, which is the recipe, here are three excellent home made jam recipies by three exceptional blogs. Two ingredients apricot jam by akamatras, Lemon Blueberry Jam by butterwithasideofbread and last but not least Pomegranate Refrigerator Jelly by grandmasbriefs.
Enjoy!